Leadership
Our team has over 50 years of combined experience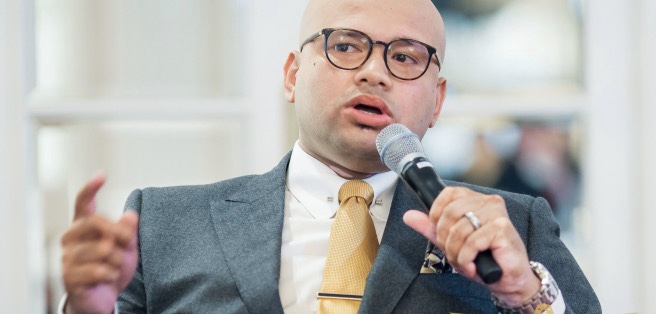 My mantra: fiduciary, fiduciary, fiduciary. I'm passionate about what I do. For me, it's very rewarding. It's not about personal profit, it's about making a difference.
~ Murtajur Rahman Chairman & CEO, COX Capital Group
Murtajur Rahman
As Founder and CEO of COX Capital Group, LLC, Mr. Rahman is known as "The Financial Architect" for his prowess in designing creative financial solutions for multi-generational businesses. With over a decade of experience in the financial market, Mr. Rahman oversees client relationships, portfolio management, investment strategies, and capital markets advisory.
Prior to establishing COX Capital Group, Mr. Rahman's career spanned from commercial banking, commercial real estate, international trade finance and
investment banking at the globally renowned, top financial organizations including Wells Fargo, HSBC, and Banco Santander. Utilizing the skills mastered in previous
organizations coupled with his vast knowledge of real estate, project finance, and capital markets, Mr. Rahman provides COX Capital Group a clear advantage in governing the expansion, investments and security of multi-generational family owned business interests worldwide. Families who partner with Mr. Rahman have unwavering confidence in his advice and direction regarding strategies that strengthen and protect their investments.
Mr Rahman's interest in the mechanics of multi-generational corporations and bestowals (the how, the why, the benefits, the disadvantages and the challenges) sparked his desire to pursue a career in finance. He felt compelled to "make
a difference." In 2005 Mr. Rahman received his undergraduate degrees in
Economics and Political Science from Queens College in New York, a college which is attended by students from all over the world and consistently ranked among the leading institutions for quality faculty and academic programs. While attending Queens College, Mr. Rahman served as student body president. Mr. Rahman's reputation in the financial world led to an invitation in 2018 as a guest speaker at the Global Private Investors Conference in Dubai, a prestigious
conference attended by other family offices and global investors where he
discussed secondary real estate investment opportunities in the U.S.
While at HSBC, Mr. Rahman was honored with the Banker of the Year Award in 2012 and sat on the Board of the HSBC Philanthropy Committee. Mr. Rahman is the current Chairman of the COX Family Office Foundation where he continues to pursue worldwide philanthropic initiatives.
Mr. Rahman is married, father of four who enjoys coaching youth sports, reading
and traveling with his family. Although rare, when Mr. Rahman is not working you
may find him on the ski slopes with his beautiful family.
Simeon Berry
Mr. Berry began his professional career with the Worlds largest Accounting and Assurance Firm Price Waterhouse Coopers.
He spent fifteen years in Public Practice before forming his own International Taxation Practice in the early 2000's
Mr. Berry has founded Companies and taken them from the White Board to Turnovers of in excess of £100m in nineteen months. His operational and practical knowledge coupled with his academic back ground is extremely useful when confronting the issues that face modern Corporations
Mr. Berry has worked internationally across the UK, Europe and Africa and for a number of years has specialised in the establishment of National & Internationally structured taxation schemes
He has practiced across Multi Sectors including the Finance Arena which he advised to Developments Banks & Building Societies. He also regularly consults to Blue & Green Chip Companies as well as Governmental Departments.
Mr. Berry is a member of several Professional and Directorial bodies and was granted Fellowship in the Royal Society of Arts three years ago. This Fellowship is awarded for the encouragement of Arts, Manufactures and Commerce and is granted to individuals that the Royal Society of Arts judges to have made outstanding achievements to social progress and development.
On a social front Mr. Berry is a keen sportsman and has completed several yacht races, travelled across India by motorcycle and is a Senior Instructor in Martial Arts.
Douglas M. Thompson, CFA
Douglas M. Thompson, CFA, is a Managing Director and Head of Commercial Real Estate at COX Capital Group.  Mr. Thompson is a 33-year national real estate development and investment veteran with experience in a wide variety of property types and geographic markets.  Prior to COX Capital Group, Mr. Thompson operated his own development and investment platform which invested in a series of partnerships sponsored by him.  He led development teams for vertical projects located in CA, FL, TX, VA, and MD. During that time he also actively managed a real estate consulting business serving both private and institutional clients with a wide variety of needs.  Mandates have included the underwriting, structuring and acquisition of performing and non-performing debt portfolios, land for development, and income-producing properties and portfolios. Mr. Thompson received his Bachelor of Arts degree in Political Science from Stanford University in 1985 and the Chartered Financial Analysts (CFA) designation in 2001. As a CFA, he has chosen to pursue an investment career guided by a higher level of integrity and committed to adhering to the CFA Institute's strict Code of Ethics and Standards of Professional Conduct.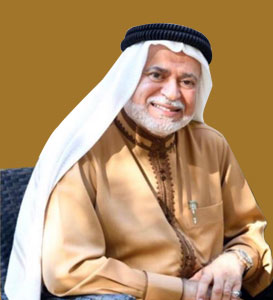 ~ HADI AL ALAWI, Chairman – COX Capital Group Capital Market Middle East
Hadi Al Alawi, Chairman
Mr. Al Alawi is the Chairman of Capital Market Middle East at COX Capital Group. In addition to his capacity at COX Capital Group, Mr. Al Alawi also directs the Al Hayat Group, a family-run operation, with core values of trust, innovation, integrity, teamwork, dedication to excellence, discipline and loyalty for Al Hayat's customers, partners, and suppliers. Al Hayat Group constantly strives at creating new opportunities by entering into partnerships with leading companies to develop specialized projects and businesses in the GCC (Gulf Cooperation Council: Saudi Arabia, Kuwait, Bahrain, Qatar, The United Arab Emirates and Oman) and abroad. Al Hayat's diverse business portfolio comprises real estate services, information technology, travel and tourism, training and consulting, and fashion. Founded in the late 1980s by Mr. Al Alawi, Al Hayat Group has been representing global companies in the Middle East for over 25 years. Maintaining its heritage of a family owned business, Al Hayat Group has evolved into a truly successful regional and international enterprise. The history of Al Alawi family has been linked to Bahrain for over 100 years, during which it has notably contributed towards the economic and social development of the country. Mr. Al Alawi received his Master's in Marketing Degree at USC.